A4 Tech Bloody B180R Black USB RGB Gaming Keyboard
Availability:
Out of stock
Brand: A4 Tech
Model: A4 Tech Bloody B180R RGB
Type: RGB Gaming Keyboard
Interface: USB
A4 Tech Bloody B180R Black USB RGB Gaming Keyboard Price in Bangladesh
Buy your required products A4 Tech Bloody B180R Black USB RGB Gaming Keyboard Price in Bangladesh. A4 Tech keyboard best Price from our online and also you will get free home delivery or pickup from our showroom.
A4Tech's Bloody is the Ultimate Gaming Gear that comprising of 16.8 M Colors, 5-Zone customizable RGB & 7 lighting mode to provide precision and advantage to conquer with confidence of the gamer.
Bloody B180R RGB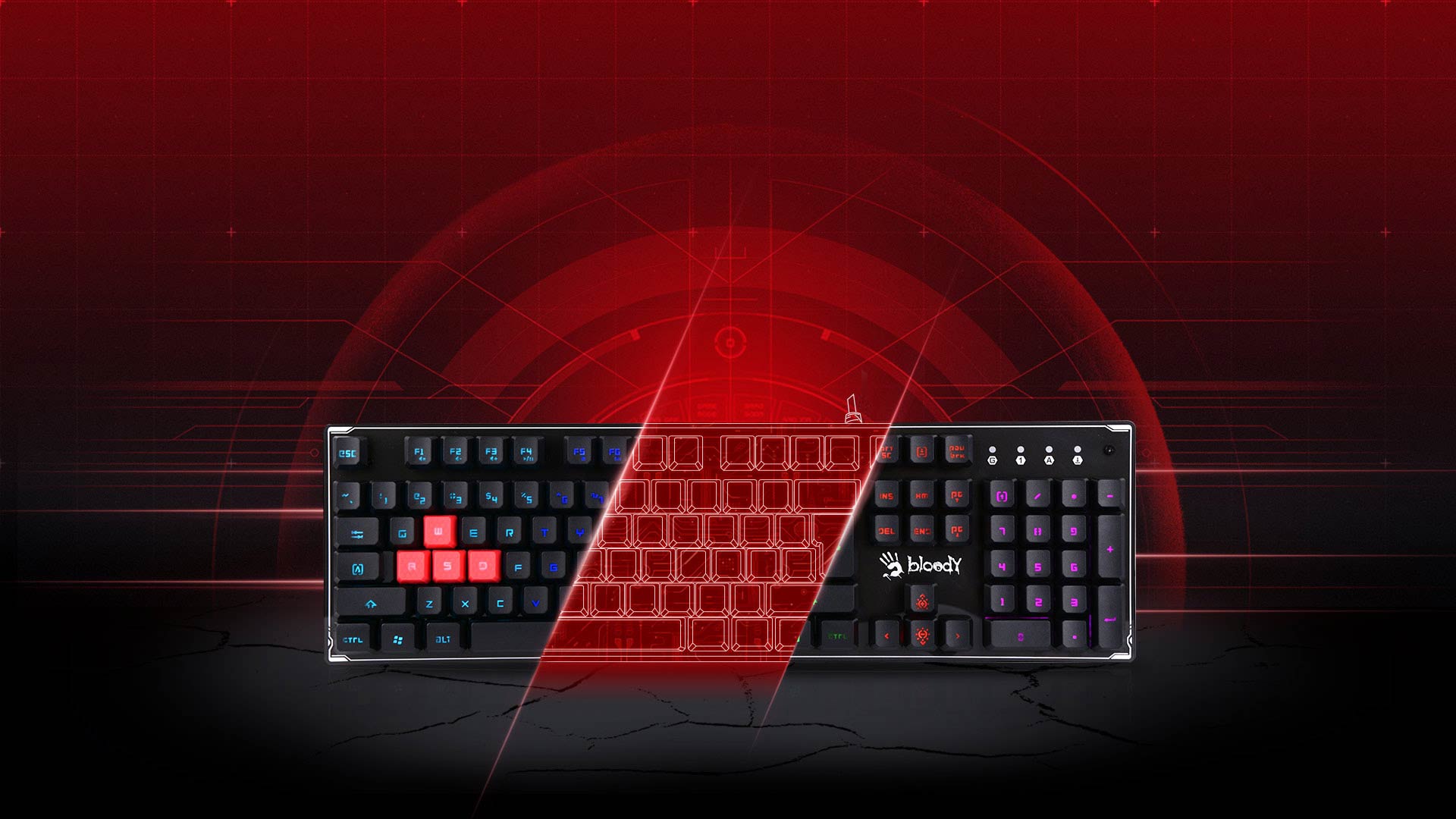 ADVANCED PRECISION GAMING GEAR !
Bloody's Ultimate Gaming Gear provide an advance technology paired with precision, providing the advantage to conquer with confidence.

16.8 M Colors 

5-Zone Customizable RGB 

7 Lighting Mode

4 Silincon Coated Keys 

Screw Enhanced Space-Bar
Fully Customizable RGB Animations

RGB color animation backlight system includes 2 different lighting modes( Animation,Full Color ), 5-zone can be configured individually with 16.8 million colors.

Plug and Play 5 RGB Lighting Effects

Pre-configured with 5 animated lighting modes, cycle through them by pressing "Fn + F12".

Easy Profile Management 

Cycle through 7 different modes of profiles by pressing FN + ← /→ .

Adjustable Backlights

Press Fn + F12 to adjust the lighting effects.
Press Fn +"↑ / ↓" to adjust the light brightness.

No More Accidental-Click   

Slanted keaycap design lowers the probability of
 accidental-click between keys.

Game Mode

Press Fn+F8 will disable "Window" keys to avoid interruption during the game session.

Anti-Slippery Keyboard Lift

Anti-slippery silicon lift prevents keyboard from moving or vibrating during game session.

Double Secure Spill-Resistant

Electronic sealed + water drain hole greatly prolongs the lifetime of keyboard.

Elite Bloody KeyDominator Software

Create your own macro keys with the Bloody KeyDominator software available for downloads at bloody.com.
THE WORLD'S MOST ADVANCED GAMING DEVICES
Bloody keyboards feature the unique design, high-quality precision and state-of-the-art technologies. Focusing on details, convenience and ergonomics makes it at the top. As the centerpiece to your gaming setup, Bloody keyboard is designed to deliver total satisfying control right to your finger-tips.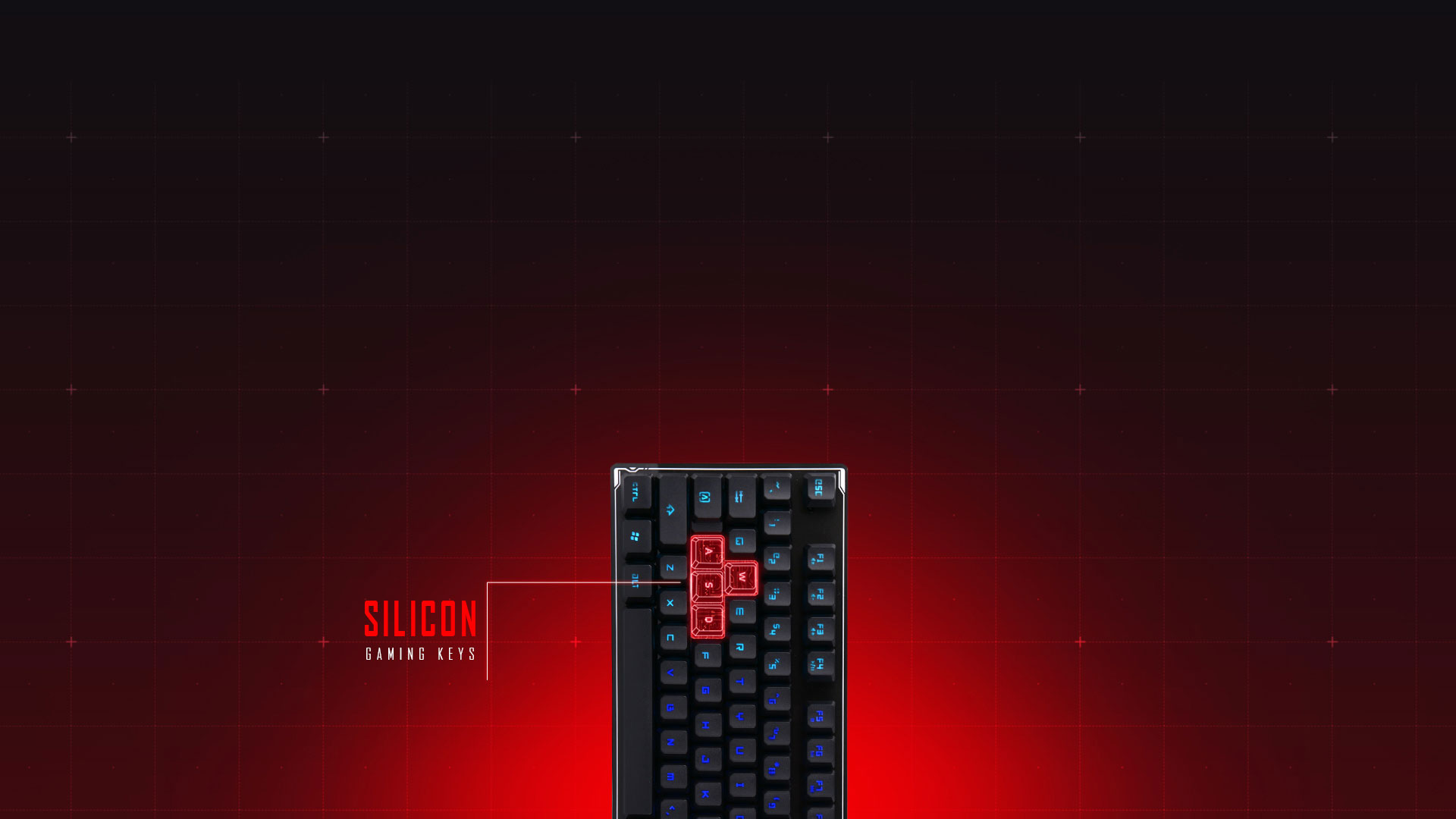 More Information

| | |
| --- | --- |
| Connection Type | Wired |
| Cable Length | 1.8 Meter |
| Others | Silicon Coated Keycaps: W / A / S / D, Backlit: 5-Zone Customizable RGB, Water-Resistant: Double Secured, Space-Bar: Screw Enhanced, Cable Length: 1.8m, OS Supported: Windows 7, 8, 8.1, 10, Vista, XP or later |
| Dimensions (W X D X H) | 445 x 132 x 34mm |
| Warranty | 12 Month |
| Brand | A4 TECH |